State of things
The fire arose from a candle in the room then spread to all parts of the apartment. The fire picked up strength and smashed the windows in one of the rooms and advanced further. The whole apartment was heavily contaminated with combustion products and considerably thermally damaged.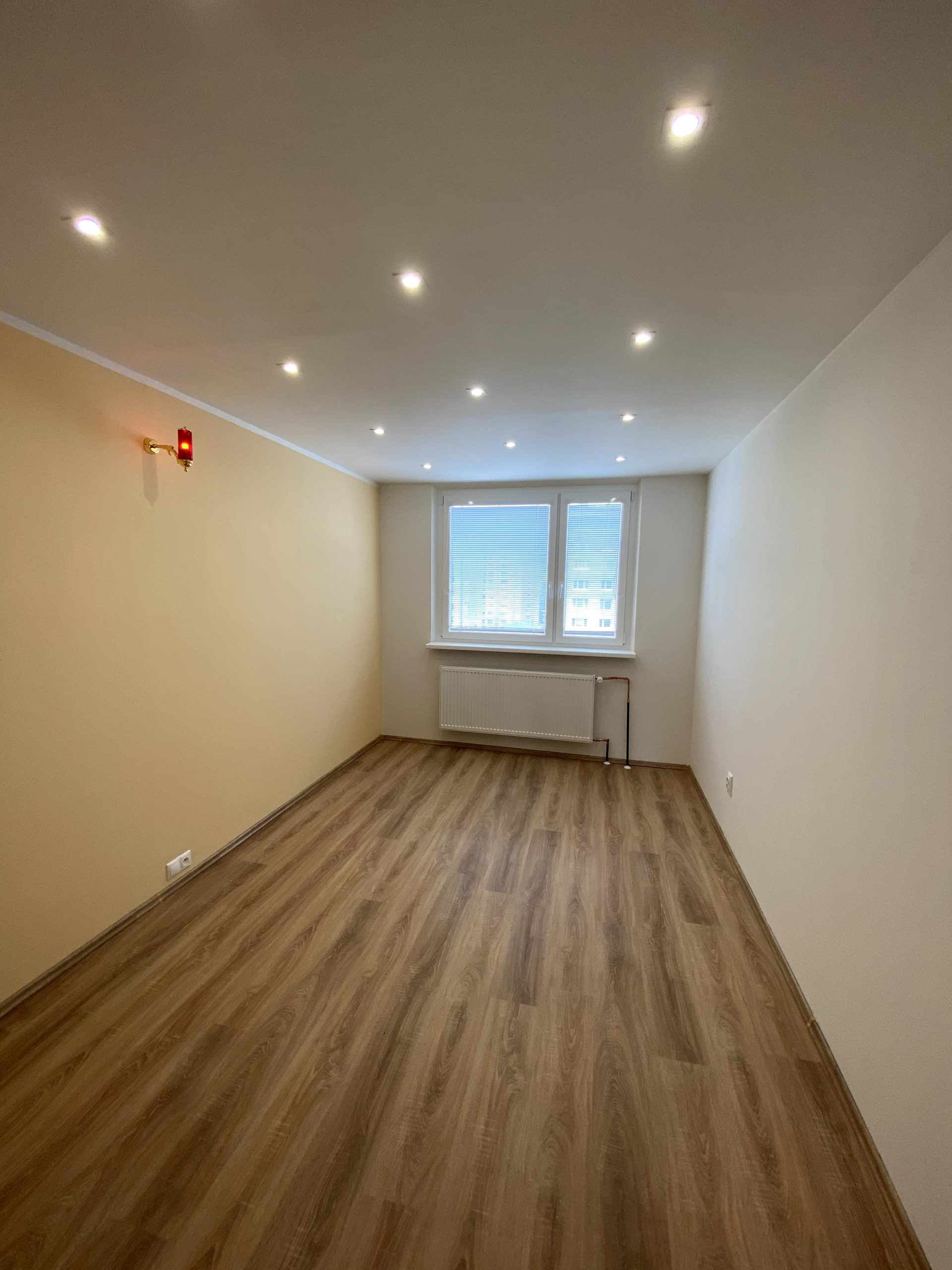 Remedial works
First of all, it was necessary to secure the damaged windows by temporarily covering them with OSB boards.
Then dismantling works followed such as cleaning and disposal of debris and waste, dismantling the kitchen unit, including appliances, dismantling floors, doors and damaged electrical installations. Subsequently, resistant deposits caused by fire were removed using special chemicals. Sanitary cleaning included fittings and toilets.
After the complete renovation of the entire apartment, a complete reconstruction followed according to the client's requirements, which included a new electrical installation, plaster, windows, doors, built-in furniture, kitchen unit and floors. Waste disposal and removal followed.