We also have experience from smaller-scale projects
SANAC s.r.o. has operated in the Slovak market independently since 2013. The company covers mainly remediation after fire and damage caused by water.
During our activities, we implemented dozens of larger and smaller-scale projects in which we completely removed damage and reinstated our clients' homes, offices, production halls or public access facilities.
In the event of any natural disaster, our experienced workers are ready to immediately provide professional services 24 hours a day throughout the Slovak Republic's territory.
Our values
The key priority of our company is to deliver a remediated facility to our client, while also delivering an added value.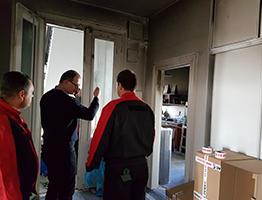 Quality
We provide complete work, giving priority to the minimization of intervention in the operation.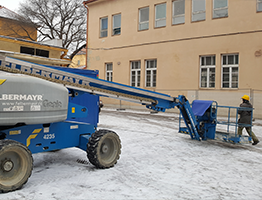 Efficiency
Therefore, we perform remediation work precisely and quickly to get things back on the road.
Expertise
We have our own team of workers, so we are not dependent on subcontractors and we are able to perform all work quickly and with a high level of quality.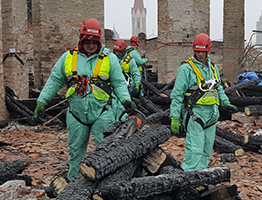 Speed
Time does matter, so it is important to start solving things as soon as possible to best minimize damage.
Our team
SANAC s. r. o. consists of specialists whose aim is to fix each problem with high quality and efficiently.
References from our clients
High-quality work is presented through results. We would like to see our clients to leave positive references after our cooperation ends.
SANAC s. r. o. was recommended to us by the loss assessor from a foreign insurance company. The inspection and price offer was sent to us in a short period of time, directly by the company Managing Director, Michal Straka. The co-ordination of work under his guidance was professional and markedly contributed to the fast completion of the work.

Daniela Dudrová
Sales Manager
Thanks to the fast and professional intervention of SANAC s. r. o., the residents of a flat building could return to their homes shortly after a fire. Based on our experience, we would recommend SANAC s. r. o. to persons interested in remediation work.
Ing. Martin Kanis
Executive Officer
We were extremely satisfied with the remediation work performed in our enterprise. Technological, material, and personal coverage of the remediation work by SANAC s. r. o. is at a very high level, so we can always recommend the company.

Gabriela Lukáčová
Financial Manager
The renovation and reconstruction work were carried out quickly and professionally. The employees of the company were cooperative and considerate as they worked in conditions that are specific to social service facilities.

Ing. Mária Dunajová
Director of the facility
We were satisfied with the work required to remove graffiti performed on the above-mentioned flat building. SANAC's technological and personal coverage of the work is at a very high level, so we can recommend the company at any time.

Ing. Ján Dopjera
Manager of Real Property Management Section
Thanks to the fast and professional intervention of SANAC s. r. o., the reconstruction work could proceed smoothly and without any delay, which minimized the interruption to operations.

Peter Korenko
Technical Director
Thanks to the fast and professional intervention of SANAC s. r. o., the restoration after fire was smooth and without restrictions in the operation of the business center, SANAC s. r. o. employees were able to organize and perform the work very professionally. Based on the above stated facts, I can further recommend SANAC s. r. o. at any time.

Michal Antal
Property Maintenence, Purchasing & Sustainability Manager
The customer - the District Court Považská Bystrica was very satisfied with the work performed, and we recommend SANAC s. r. o. to everyone who needs a professional intervention to deal with the consequences of a fire.
JUDr. Milena Záhradová
Director of the court administration