Somolického 16, Bratislava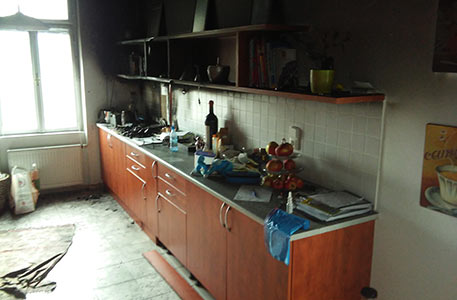 State of things
The fire of a luxury 5-room apartment under Slavín in Bratislava was caused by a short circuit of a coffee machine, from which the fire spread onto the kitchen unit. Combustion gases contaminated all rooms of the apartment, inventory, wardrobe, as well as historical furniture and artwork. The apartment was uninhabitable after the fire.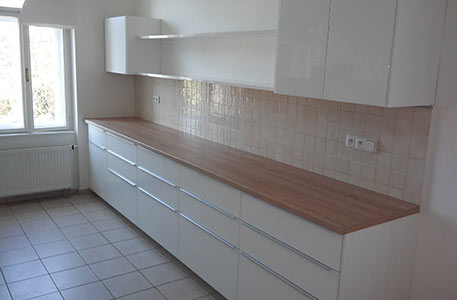 Remedial works and initial actions
At first, it was necessary to clean the fire location (disassemble and destroy the damaged kitchen unit and appliances) to prevent further contamination. Subsequent chemical decontamination of the premises proceeded in parallel with the cleaning of antique furniture and valuable works of art. The entire wardrobe was inventoried and transported for chemical cleaning and ozonisation. Reconstruction of the kitchen and wiring in the apartment took place according to the vision and choice of the apartment owner. As last painting took place, arranging the inventory to the original place and transporting the cleaned textiles. The apartment was habitable again in less than three weeks from the outbreak of the fire.